JavaOne had the pleasure of taking San Francisco by storm. The 2016 conference left little to be desired, with more than 450 java-focused demos, labs and sessions with peer experts, plus time to network with this high-tech crowd. This year aimed its attention at young coders, enterprise, developers and the tools they need to keep innovation alive.
If by chance you weren't part of the masses that migrated to San Francisco, this week's recap is dedicated to JavaOne highlights.
So sit back, relax and enjoy this week's recap.
By @Oracle | Published on @Forbes
"A common theme in the keynote was the promised modularization feature, Project Jigsaw—which enables Java programs to ship and run with much smaller footprints, thereby using fewer system resources."
By Alex Handy | Published on @SDTimes
"The state of innovation in Java EE was so in question that, earlier this summer, the Java Guardians were formed to champion the platform and demand that it be pushed forward. At JavaOne today, Oracle finally detailed its plans to address the neglected enterprise Java platform. Alongside that road map came new information on the in-development Java SE 9 and OpenJDK 9."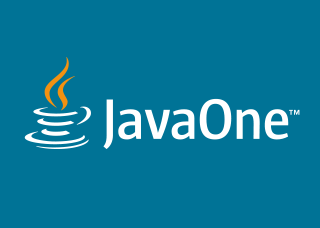 By @mon_beck | Published on @InfoQ
"During his JavaOne 2016 keynote, Mark Reinhold, Chief architect of the Java platform group pointed out that Java 9 is much bigger than Jigsaw as can be seen in the 85 JEPs targeted for Java 9. I would like to discuss one new Java feature he highlighted, JEP 222, the Java shell (also known as JShell.)
With JShell, Java 9 will enable developers to use Read-Eval-Print loop (REPL) which is an interactive tool that evaluates user input and prints the output either as a value or a state change."
By Admire Moyo | Published on @ITWeb
"Oracle says by giving developers a choice of programming languages, databases, compute types, operating systems and virtual machines, integrated development environments and tools, the company provides developers with the choice and flexibility needed to build modern applications in the cloud."
Top Tweets During the Event!
Posted by @java
Times are changing as women in tech fill up the next JavaOne panel discussion. Talking code, programming and technical specifics is no longer a man's world.
Don't forget your Star Wars costumes!
Posted by @hendrikEbbers
JavaOne asked us to reach for our inner Star Wars fan, by giving away Star Wars stickers to the first 50 people that dressed up in their best Star Wars gear. We are still looking for the proof. If you did dress up, please share your pictures with us!This action-packed week at JavaOne brought us all a plethora of programming and tech knowledge. It was good to network with people and companies that share a passion for enabling the next-generation of technology. As we all charge ahead first into the digital transformation world, the Internet of Things (IoT) will continue to inject itself into our daily lives. Our job is to be not only ready for the next innovation, but to help drive it!View image on Twitter